Boost Your Revenue with Our Latest Feature
Listivo 2.3 Update - Introducing Stripe Subscriptions Integration
We're excited to announce the release of Listivo version 2.3, which introduces Stripe Subscriptions Integration, a powerful new feature to help you monetize your classified ads website more effectively. Keep reading to discover how this update can benefit your business and provide an even better experience for your users.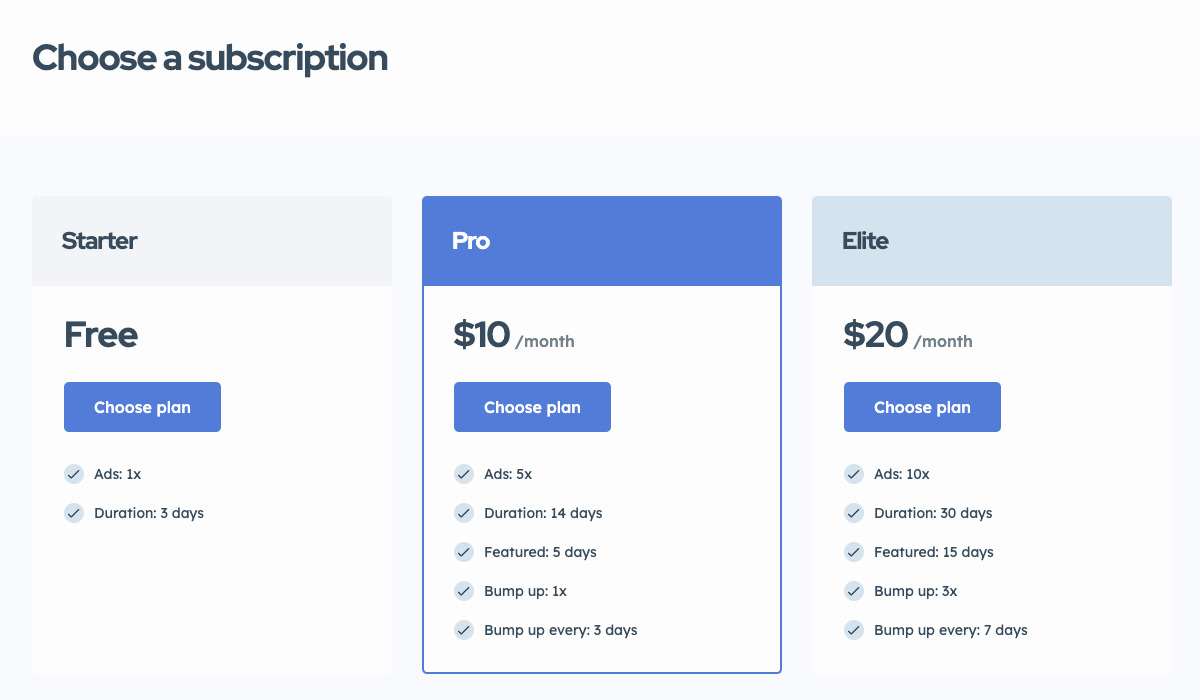 The Listivo 2.3 update brings a significant addition to our monetization options - Stripe Subscriptions Integration. This feature allows you to offer subscription-based packages to your users, enabling them to access premium features and services for a recurring monthly fee.
Seamless Integration with Stripe. We've made it easy to connect your Listivo website with Stripe, a trusted and secure payment platform that offers a seamless experience for both you and your users. Just follow our step-by-step documentation to set up your Stripe account, and you'll be ready to start accepting subscription payments in no time.
Flexible Subscription Packages. Create customizable subscription packages with various pricing tiers, allowing you to target different user segments and offer the right features for each. Set the duration, the number of ads per subscription, and other parameters to tailor each package to your users' needs.
Streamlined User Experience. Your users will appreciate the simplicity and convenience of managing their subscriptions directly from their account dashboard. They can easily view their subscription details, upgrade or downgrade their plan, or cancel their subscription whenever they want.
Increased Revenue Opportunities. By offering subscription-based packages, you can generate a steady stream of recurring revenue for your classified ads website. This will help you grow your business and invest in new features and improvements for your platform.
Upgrade to Listivo 2.3 today to take advantage of the powerful new Stripe Subscriptions Integration feature and unlock new revenue opportunities for your classified ads website. As always, we're here to provide support and guidance to help you make the most of your Listivo experience.